Welcome to Data-Capture's first blog post. We would like to inform you that this blog page will focus on a variety of topics such as Business process outsourcing, document processing, web-portals, coding, scanning, recycling and of course data capture.
To start things off we will introduce our Data Capture animation. OutProsys developed a five step process flow to assist companies with their Data Capture requirements and this short animation explains each step in a fun and simple way.
Data capture can be defined as the action or process of gathering data. Companies typically spend a lot of time and resources to gather industry specific data which needs to be imported into their systems in a manner that is complete, accurate and valid. This is where OutProsys can help with their team of specialised resources that can prep, scan and double capture your data providing complete & accurate results in your required output format and within your specified turnaround.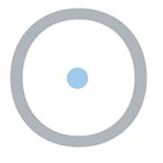 do what you do best, outsource the rest